Helping you live safely, confidently, independently
At Freedom Accessibility, we strive to provide high-quality accessibility solutions for our clients to ensure they are living their most independent lives. Based in Arkansas, we have been serving the community by delivering excellent customer service and experienced installs. We are proud to be a Better Business Bureau Accredited Business!
We offer a variety of products from leading manufacturers and home modification services including:
Portable ramps
Modular ramp systems
Handicare Stairlifts
Wheelchair lifts and much more!
According to a survey done by AARP, 90% of people desire to remain at home and we're here to make that possible. Check out our products and services to begin your journey toward independence at home.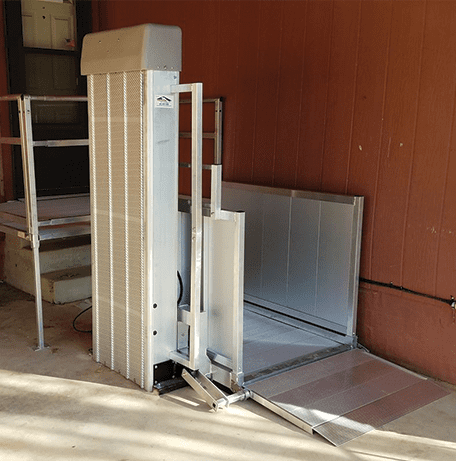 ---
Our Expertise
What makes us a leader in wheelchair ramp design, construction and installation? Our staff combines numerous certifications, 20+ years of experience and a commitment to providing exceptional experiences to our clients! We strive to stay up to date with the latest and greatest in accessibility technology and ensure that you're getting the industry standard for products and services.
Certifications
Certified Environmental Access Consultant (CEAC)
Aids to Daily Living Specialist (ADLS)
EZ-ACCESS Ramp Installer
Vertical Platform Lift Installer
Handicare, RANE Tubs Installer